The People tab of the Igloo Mobile app displays a directory of all digital workplace members ordered alphabetically by their first name. You can use this to locate and find out information about your fellow workplace members.
You can get to the People tab by tapping the bell icon located on the navigation bar.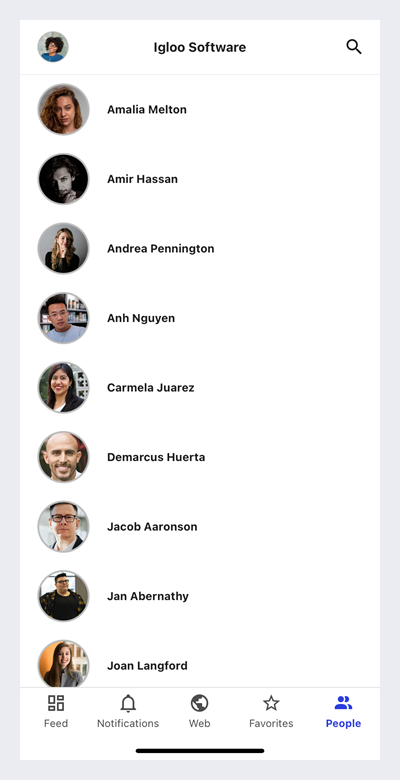 Interacting with the People tab
You can scroll through the directory by swiping up, and tap a members name to open a profile page that displays their contact information and recent activity. When viewing a member's profile selecting their email will cause your device to attempt to open its default mail application, while selecting a phone number will prompt you with an option of either calling or texting the member. Items in the member's activity feed are also selectable, and once selected will navigate you to that content.
If you would like to view a member's full profile (similar to the desktop browser experience), tap the Full Profile button to open the member's profile page in your mobile device's web browser.