The Web tab of the app provides you with a mobile-friendly version of your typical desktop browser experience.
You can get to the Web tab by tapping the globe icon located on the navigation bar.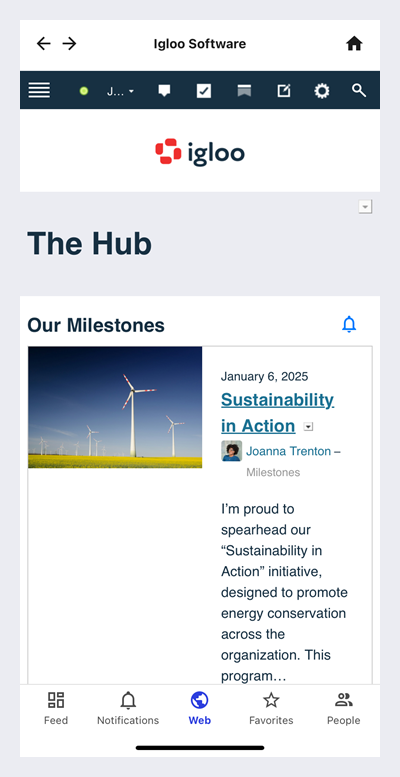 Interacting with the Web tab
You can navigate and interact with digital workplace content in the same way as your normal desktop browser experience. This includes the ability to browse the digital workplace, and create content on channels where your access permits. To quickly navigate to locations, you can use your existing bookmarks, or access the workplace's main navigation by tapping the menu located on the top right corner of the tab.
To view other items located on the userbar, tap it and swipe left.