When trying to recover an item from the Trash Can, an error message appears indicating that the recovery has failed.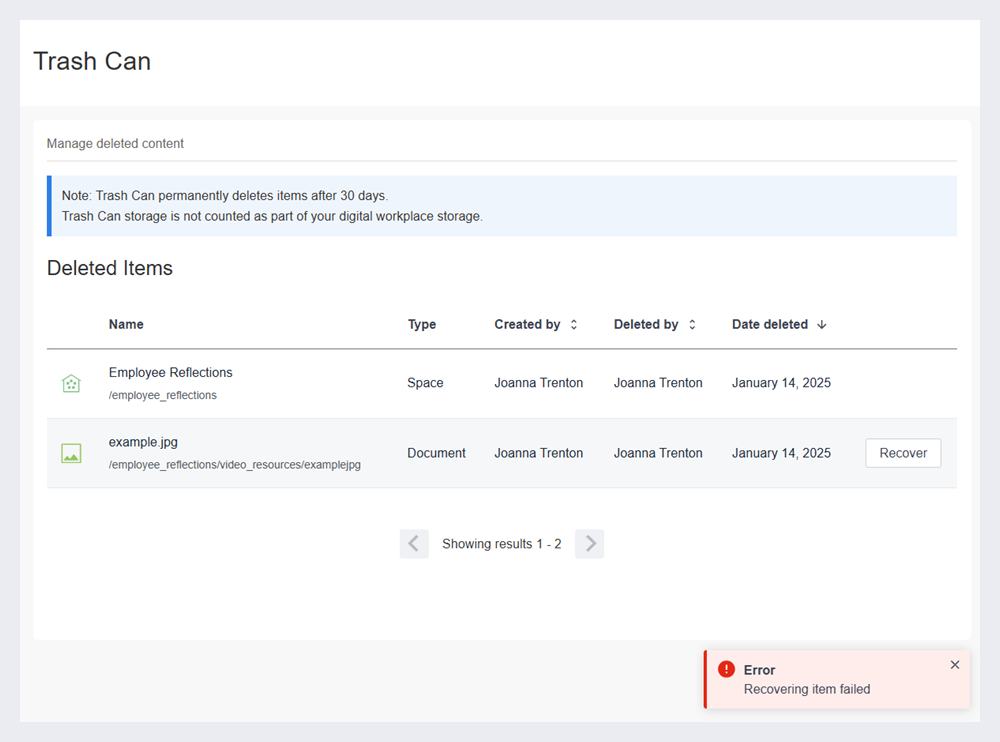 Cause: The location where the object was deleted from no longer exists
Resolve by recovering the parent location first, then recovering the nested item
Locate the parent item in the Trash Can and recover it. If you are unsure what the parent item is, look at the URL of the item you are trying to recover and search the Trash Can for items that share a similar URL.
From the image above:
Edited Clips has the URL: /employee_resources/video_resources/edited_clips
Look through the Trash Can for items that come after Edited Clips with the URL /employee_resources/video_resources
In this case, Video Resources can be identified as the parent of the deleted item (it has the URL /employee_resources/video_resources)