Locking a forum topic is a direct action that prevents other users from making comments on it. This can be useful if the conversation is going off-topic, or to restrict replies to a specific period of time.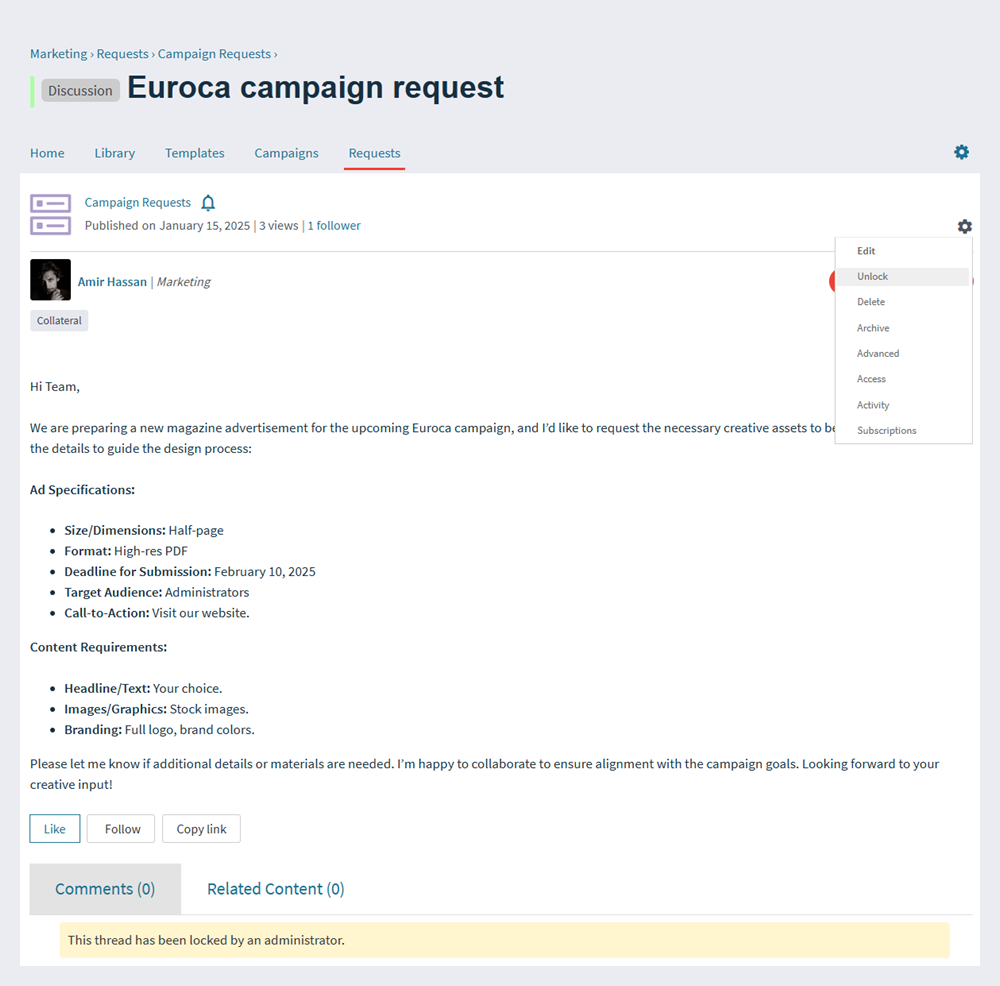 Sections in this article: 
Considerations and caveats
The following members can lock forum topics:
Workplace administrators can lock forum topics throughout a digital workplace.
Space administrators can only lock forum topics within their Space.
Members with Full Access to the forum channel where the Forum topic is. 
How to lock/unlock a forum topic
Go to the Forum topic.
Select  Actions followed by Lock.