When viewing email notifications from your digital workplace, images and profile picture are not displaying.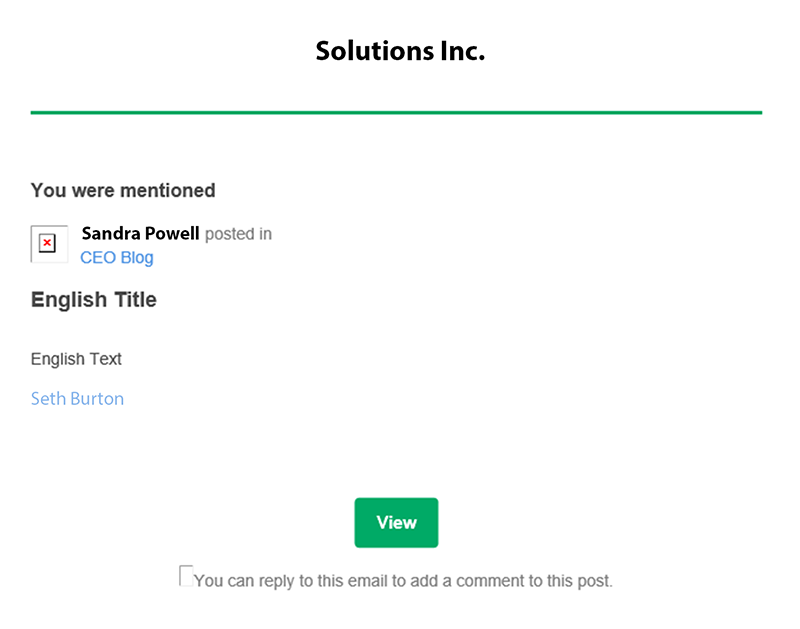 Cause: Microsoft Outlook does not recognize the workplace's domain as safe
Resolve by adding the workplace's email domain to Microsoft Outlook's "Safe Senders" list
From within Microsoft Outlook:
Click Home > Junk > Junk Email Options.
On the Safe Senders tab, click Add, and enter the domain that your digital workplace emails come from.
Click Ok > Apply, to confirm and apply this change.
Note: Outlook for Mac users do not have this option available.
Resolve for all users using a Group Policy (GPO)
See Microsoft's documentation on How to deploy junk email settings, such as the Safe Senders list, by using Group Policy.
Resolve for all users using Azure Powershell applet
See Microsoft's documentation Set-MailboxJunkEmailConfiguration.