Use the WYSIWYG editor to insert documents from a folder channel in your digital workplace into your content.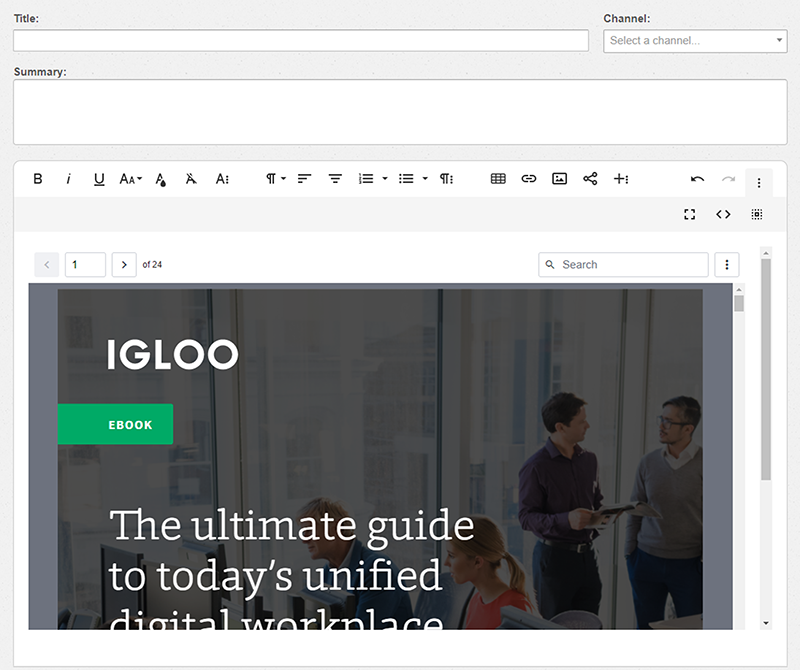 Sections in this article:
Considerations and caveats
Access: Your members must have access to the source document to see it. For a document in a folder channel of your digital workplace, the document's access rules determine who can view it.
How to insert a document into the WYSIWYG editor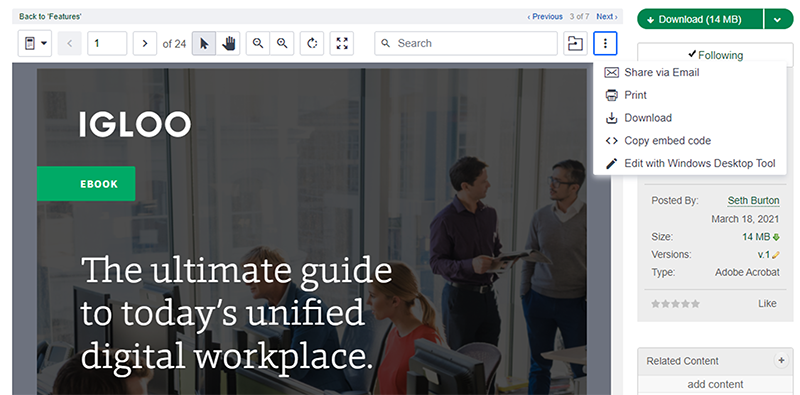 From a folder channel:
Open a separate browser tab and go to the file.
On the preview toolbar, select More Controls followed by Copy embed code.
Select Copy to copy the embed code.
Back in the WYSIWYG editor, select More Misc followed by Code View.
Locate where you want to place the audio player, and then paste the embed code you copied.
(Optional) Change the height or width of the document by modifying the width and height attributes of the embed code.
Select Code View again to return to the regular view.