Members can add folders to Folder channels to help organize and store files based on organizational requirements. Once you add a folder, the folder contents can be edited or managed using the features provided in the dropdown menu beside each folder. See the Folders article for more information for how this tool works.

Sections in this article:
Use Cases
An effective folder structure allows files to be organized in a scalable and efficient way. Access permissions can be assigned to folders, allowing flexibility for controlling who manages the contents of each folder.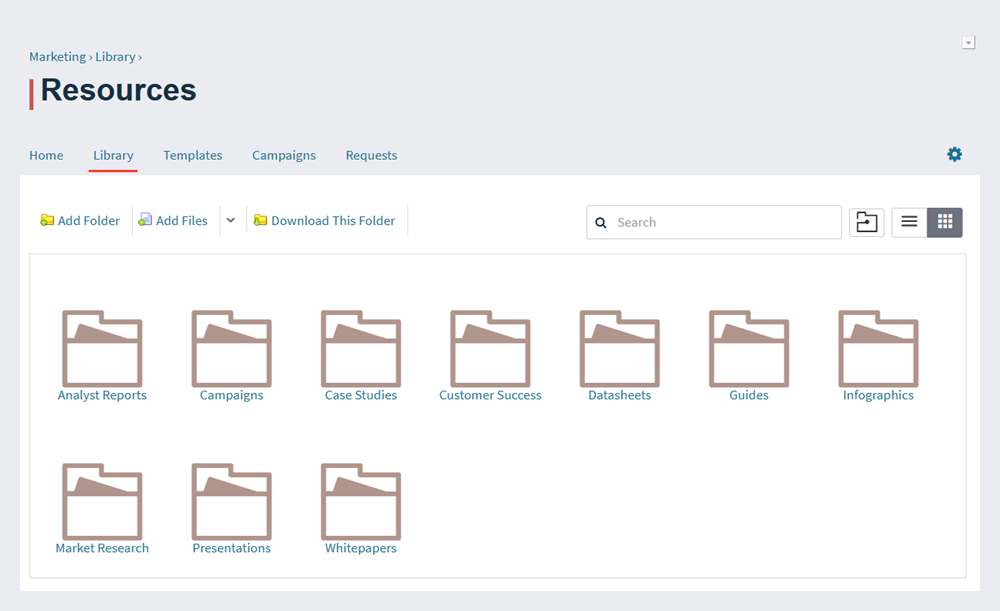 How to add files to folders
Navigate to the Folder channel and select Add a folder.
Once you have selected Add Folder, you will be prompted to give the folder a name. Select Add folder.
Frequently Asked Questions
What permission is required to create a folder?
You must have Write access to the specified folder channel in order to create a folder.